Living is the true adventure.....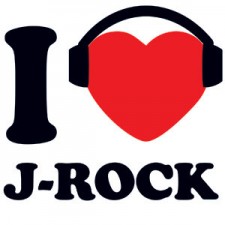 There is an idea, perpetuated in many songs, literary pieces, and folklore, that adventure can only happen, if you travel far from home. Doing that, is truly a grand adventure that offers experiences you cannot find at home. Adventures, can also happen in your own backyard, at work, or even in your refrigerator. The adventure, and the one most often overlooked, is the life that each of us lead, the people we meet along the way, and what we realize about ourselves--good, bad, or otherwise. Everyone, myself included, believes we live plain, ordinary, boring lives of "nothing special," but when we get away from home, away from our routines, and meet people from other places, a realization creeps in that everyone's life is wonderful, and extraordinary moments, are the opinion from the outside looking in.

My "ordinary," to others is "extraordinary" and I know it is a blessing to be able to experience the things that I have, and have a passion for what I find along my journey, my adventure. By my banners and photographs, yes, I have always had a passion for all things Asian, but Japan, in particular, fascinates me, and has since I was a very young child. The Japanese rock musicians have a variety of sounds that are familiar, yet very Japanese. What the American rock music genre has lost, Japan has preserved, morphed, and turned over again and again, blending in to it the roots of Japanese culture. Because of my love and fascination with this music, I've met some great and interesting people along the way, which opened opportunities, that for most of my life, I thought were just silly, "What if..." dreams.

As anyone who knows me will tell you, I can COOK!! I am a foodie of the first order, love to eat, and love to learn about food. I've always said, "The difference between a chef and a cook.....a chef makes food look pretty, but a cook makes food taste good." I am not beating up on chefs, because there are great chefs who can really cook, but there are also chefs who can't. I love to take a recipe, a cuisine, a technique and see what else I can do with it, change it, or blend it with something else. Coming from a family with a lot of health issues, I grew up changing recipes all the time, so when someone can't eat something because of a health issue, I may have a few suggestions. Having seen some of this planet, and having tasted "original" cuisine, the butchering the American palate has done to food, is horrifying!! The fact that fewer and fewer people even know anything about their food, or cook, or garden, is just mind numbing to me. The more processed something is, the less like food it is--just read the labels! If you can't pronounce it, identify it, don't eat it! Like I said, I'm passionate about food.

So, this is my life, my adventure, and I want to share some of it with you. Adventure begins the moment you open your eyes each day, and take on what the world has to offer. Waiting for "some day" is not an option, because that day, is today, tomorrow, next month, and next year. A life full of days for us to discover the adventure, that may just be around the next corner.

Thank you for stopping by my page. Enjoy!

---